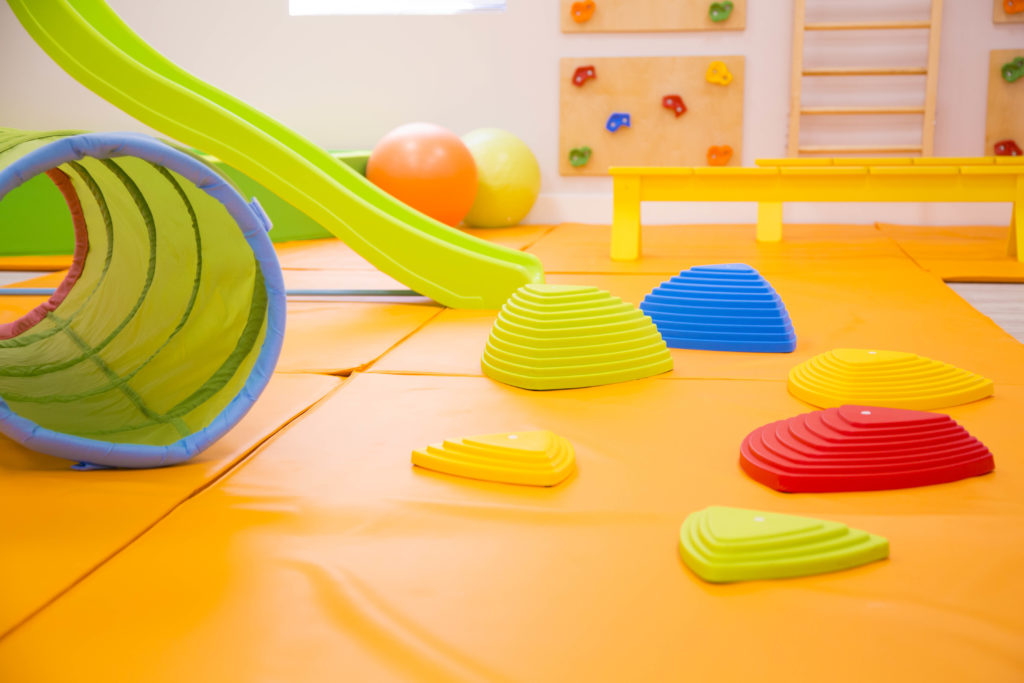 Physical therapists at Konfetti Kidz Therapy are licensed professionals trained to help children achieve their optimal strength and endurance to support functional mobility and play. Treatment strategies are utilized in order to facilitate improved coordination and functional movement patterns.  Our therapists use their passion for helping children to examine, evaluate and develop an individualized program to increase the child's motor skills. These programs usually integrate various treatment approaches into entertaining "play" therapy techniques that enhance the child's capabilities.
Our physical therapy team will evaluate and treat the following skill areas:
Gross motor skills
Muscle tone, strength and endurance
Balance, coordination, and motor planning
Range of motion
Gait analysis and training
Postural control, body alignment, mobility
Adaptive equipment and assistive devices
Our physical therapy team will:
Assess and treat
Recommend strategies
Recommend assistive equipment
Provide education to caregivers
Consult with other professionals regarding the role of physical therapy and how it can improve the child's daily life
Collaborate with caregivers and child to create effective carry-over from physical therapy sessions to home
Our goal is to improve strength, endurance, and mobility in order to promote independence.